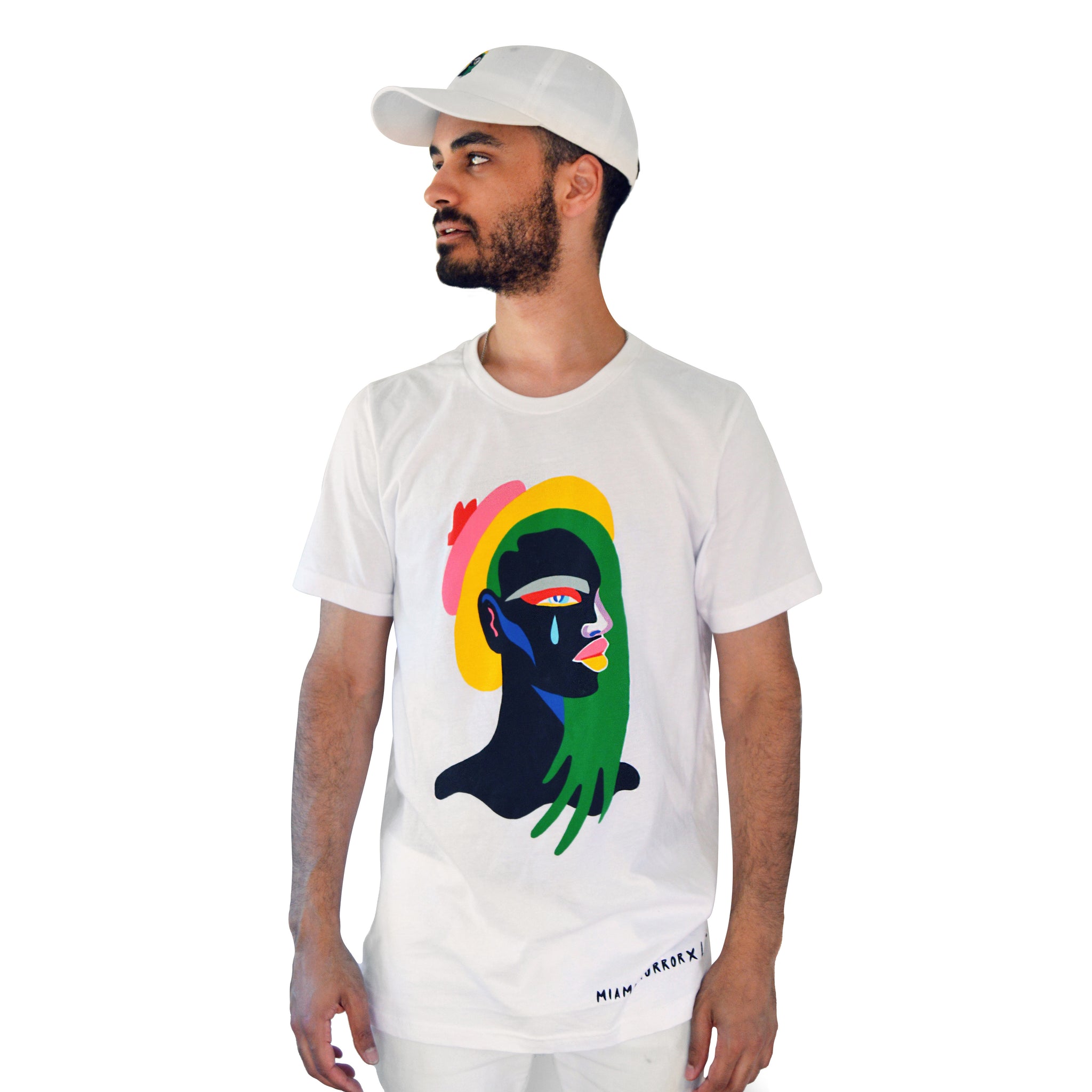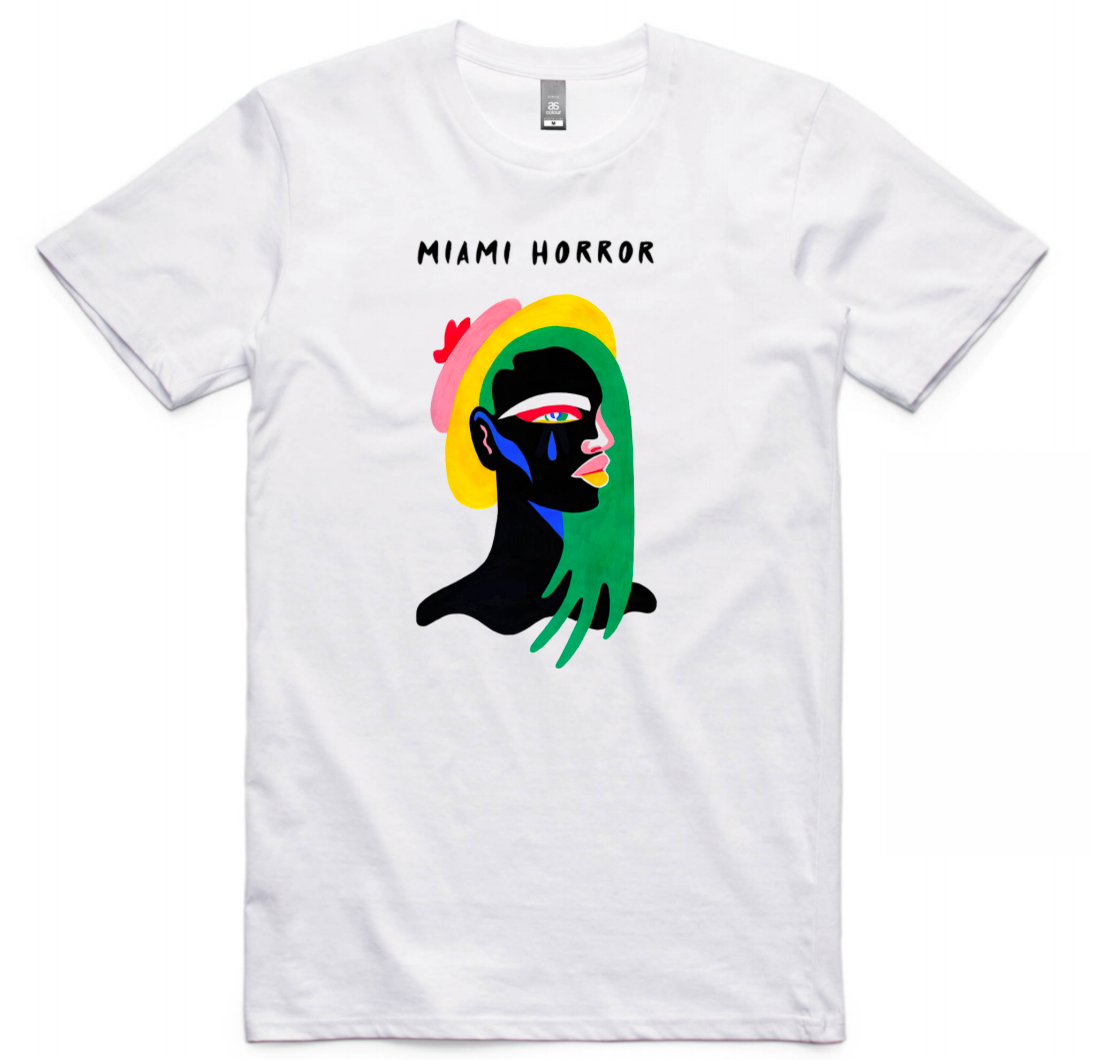 "Leila" Tee Shirt - Designed By Lynnie Z (White)
The "Leila" tee shirt, is part of a special merch capsule celebrating the release of Miami Horror's conceptual record, The Shapes.  Designed by Lynnie Z.
Note: the Australia version of this shirt has the "Miami Horror" font placed above the face on the chest.